Improve Your Presentations: Free and Paid Sites for Great Looking Images
How can you enhance the look of your presentations, documents, websites, blog posts, social media postings, and other printed and digital materials? Add high quality, professional images, graphics, illustrations, and photos that attract your audience, fit your topic, and reinforce your message.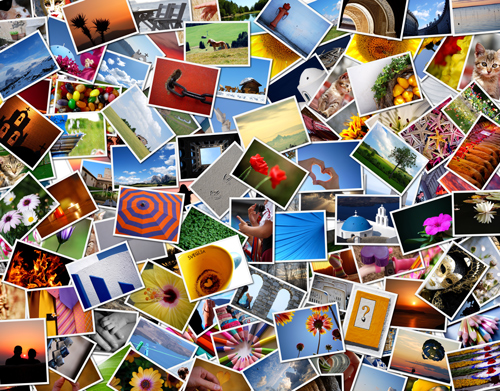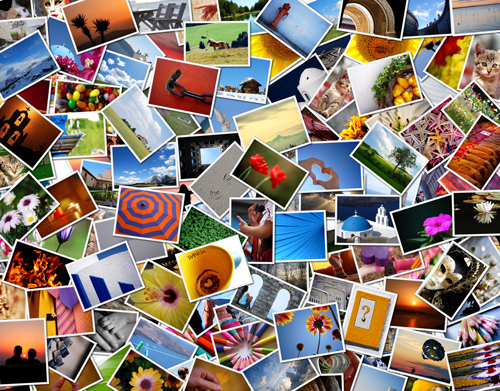 Check out these links for paid and free images:
Article: Getty Images, US Federal Agencies, and image copyrights.
FREE IMAGE SOURCES
Always check terms of use for free images, some may require a link, copyright acknowledgement, advertising, or other credit.
Free Google Images
Avoid copyright problems and modify your Google searches under "Usage Rights" to include option "labeled for reuse".
http://www.google.com/imghp?hl=en&tab=ii
FreeRange
Free photos, ad-supported.
www.freerangestock.com
Free Photos-Stock.XCHNG
Free photos; updated frequently. A leading free stock photo site.
www.freeimages.com
Free Photos-Morgue File
Free images for your inspiration, reference and use in your creative work, be it commercial or not!
www.morguefile.com
Creative Commons
Another resource for free images. Creative Commons is a nonprofit corporation dedicated to making it easier for people to share and build upon the work of others, consistent with the rules of copyright.
www.creativecommons.org
Pexels
Free stock photos available under Creative Commons Zero (CC0) license. This means the pictures are completely free to be used for any legal purpose.
www.pexels.com/
PixaBay
Another site with free stock photos available under Creative Commons Zero (CC0) license. This means the pictures are completely free to be used for any legal purpose.
https://pixabay.com/
Free Photos-EveryStockPhoto
Search engine for free photos.
www.everystockphoto.com
Public Domain Photos
Royalty-free, public domain photos. Check licenses for access.
www.pdphoto.org
Public Domain-NOAA
The National Oceanic and Atmospheric Administration (NOAA) has a great library of water photos. You are supposed to give them credit as in, "Thanks to the National Oceanic and Atmospheric Administration/Department of Commerce." Of course, you don't want to do this on a photo that you use for a slide, but you can do it on your last slide or in small print at the bottom of your first slide.
www.photolib.noaa.gov
Public Domain Images-Fish & Wildlife
No charge to use variety of wildlife images; credit photographer and USFWS.
digitalmedia.fws.gov
Public Domain-National Archives
Search the US National Archives for public domain photos and documents
www.archives.gov/research/search
Public Domain-Library of Congress
Search the US Library of Congress for public domain images
www.loc.gov/pictures
PAID IMAGE SOURCES
DollarPhotoClub.com
As the name indicates, no image is over a dollar. High resolution images are the same price as smaller images.
www.DollarPhotoClub.com
123RF.com
Royalty-free photos and vector images. A variety of subscription plans; a great choice for cost per download if you use a lot of images.
www.123RF.com
Canva.com
Create your own images, designs, and layouts with easy-to-use tools. Some images and backgrounds are free to use; others are only $1.00 each.
www.Canva.com
Deposit Photos
Royalty-free stock photos, vector images and HD videos
www.DepositPhotos.com
Clipart.com: Millions of ClipArt Images and More
Download more than 10 million clipart images, photos, illustrations, animations, fonts and sounds, you'll never run out of ways to use Clipart.com content. Subscriptions by week, month, or annual.
www.clipart.com
Dreams Time
As little as $1.00 per image to purchase credits and download images. Some free.
www.dreamstime.com
Shutterstock.com
Over 17 million royalty-free images available by subscription.
www.shutterstock.com
Fotolia
16+ million royalty-free images.
www.fotolia.com
Can Stock Photos
Professional royalty free stock photography at prices you can afford. High-quality images start at just $1.00 with free weekly downloads with thousands of new images added every week.
www.canstockphoto.com
BigStockPhoto.com
Royalty free photos for as little as $1 each. Choose from over 3 million high quality photos; only buy what you need.
www.bigstockphoto.com
iStockPhoto.com
Royalty free photos, flash, illustrations, video, audio. Excellent source for photos for websites, presentations, and important documents that aren't found in other sites. Used to be my favorite site for the quality and variety but the pricing has significantly increased in the last few years since they were acquired by Getty Images.
www.istockphoto.com
Getty Images
Huge source of video, images, and music. Wide range of prices but may be the right choice when you need a very specific image or video. Editorial use of some images at no cost is now also available to bloggers and tweeters if they embed the image with special code similar to how a YouTube video can be embedded. Learn more at www.gettyimages.com/embed
www.gettyimages.com
Foto Search Stock Image Bank
Search from more than fifty quality stock photography vendors at one site. They can also find clipart pictures, royalty-free illustrations, royalty-free motion stock video clips, royalty free vector maps, and background clip art imagery.
www.fotosearch.com
Animation Factory.com
Over 500,000 animations, backgrounds and video clips-sample free animations; most available by subscription.
www.animationfactory.com
Go Graph Stock Photography
Offers over 25 million affordable royalty free stock photos, illustrations, vector clip art and royalty-free footage clips. Our database contains images on a wide variety of topics and can be viewed for free or purchased for any project.
www.gograph.com
Music & Audio
Although sounds should be used sparingly in a PowerPoint presentation, if at all, some may help reinforce your message.
Premium Beat
Paid licenses for use of royalty free music for film, video, and music projects.
www.premiumbeat.com
Music Bakery
Royalty free music.
www.musicbakery.com
Epidemic Sound
Over 30,000 tracks and 170 genres of royalty free music.
www.epidemicsound.com
A number of the image sites provided above also sell video, music, and sound files.
Do you have a favorite site or resource that you'd like to see listed here? Share the link with us at Info at TheSoftwarePro.com
Provided as a resource; a listing in this posting does not constitute an endorsement of any services or products. Evaluate to make the best decisions for your image and media needs. Honor all copyrights. No legal advice is provided or implied.
By Dawn Bjork, MCT, The Software Pro®
Microsoft Certified Trainer, Technology Speaker, Software Consultant