Are you ready to upgrade to the latest version of the most popular email program? Let's look at a sampling of the Microsoft Outlook 2013 new features and improvements.
1. A New Look for Outlook
As with other Microsoft Office 2013 programs, the interface has been remodeled. The Ribbon and icons are flatter in appearance and the color scheme choices have shifted to white, light gray, or dark gray; not a visual improvement in my eyes. At least you can dress Outlook up with a choice of themed backgrounds (Calligraphy, Clouds, Circuit, Stars, etc.).
2. Attachment Reminder
When you use words or phrases in a message related to an attachment such as "attached", "attachment", "attaching", "enclosed", "sending you", Outlook detects if you mentioned an attachment and forgot to include it in the email. This is only triggered if the context of the message makes sense. With this small but handy new feature, there is no need to send a second email and say "Oops! Here is the attachment I forgot to send you."
3. Message Preview
Know at a glance which messages to read and handle first with the Message Preview feature (accessible from the View tab) which displays one, two, or three lines of the message body right inside the Inbox. A great way to scan messages without having to open each message individually.
4. Quick Actions in Message List
Flag, delete, or mark your messages read or unread with handy commands in the message list.
5. One-Click Unread Mail Filter
Unless you diligently practice Zero Inbox, your Inbox is likely full of read and unread messages alike. In Outlook 2010, it took several steps to view only unread mail. Now in Outlook 2013, there's a big easy-to-spot Unread button right at the top of your Inbox. Click it and you will quickly only see messages marked as unread. Want to go back to the full Inbox view? Just click the All option right next to it. A great productivity improvement!
6. New Reading Pane Features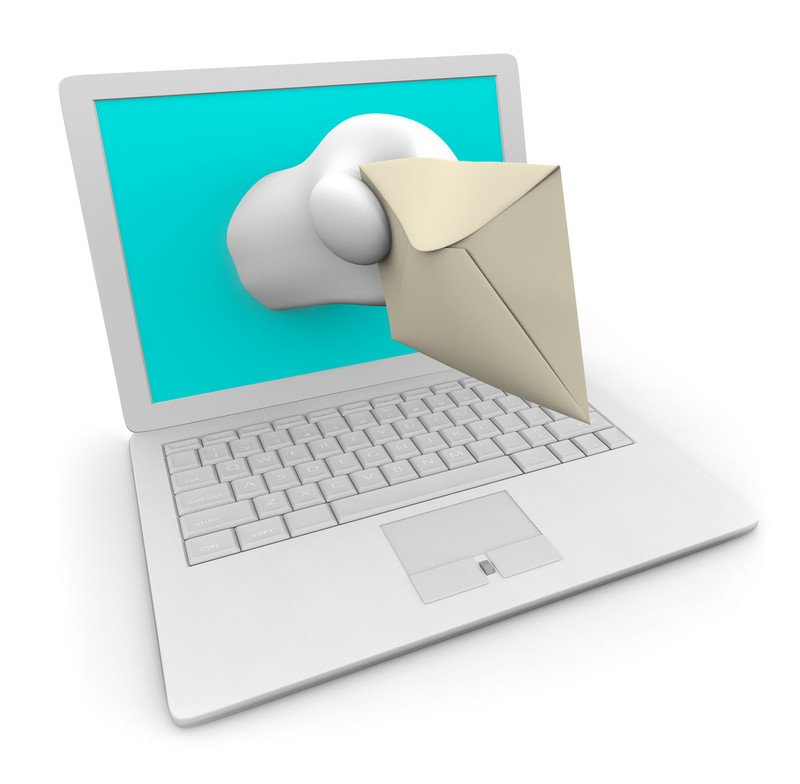 As with earlier versions of Outlook, an optional Reading Pane can be displayed at the right or bottom of your Inbox. Outlook 2013 introduces several nice improvements to this view.
Inline Reply
When the Reading Pane is displayed in the Inbox, you can now reply to or forward an email with one click right in that pane without needing to open the message. This feature lets you directly start writing your reply in the Reading Pane (which means that it is not really just a Reading Pane anymore). And if you change your mind and want to view your response in a new window and use additional formatting options, just click on the Pop Out option.
Zoom Slider
Depending on how an email is formatted or the size/resolution of your screen, the text might be too small to read comfortably or even too large for the confines of the Reading Pane. Outlook 2013 brings over a great feature from Word: the Zoom slider. Displayed in the lower-right corner of the Reading Pane, it lets you make quick and easy adjustments to the zoom level for the message you're viewing.
A handy feature but, unfortunately, the setting doesn't carry over to other messages in your Inbox, and if you click away from one zoomed email and click back to it, your zoom setting is lost.
7. Customize Your Folders
In earlier versions of Outlook, we had to use naming schemes, such as adding punctuation symbols at the beginning (@Important, *Key Clients), to alphabetize folder names. In Outlook 2013, you can now drag folders into any order so your most important ones are visible near the top. Change your mind? You can change back to alphabetical order with just a few clicks. Of all of the Outlook 2013 new features, this is my favorite and most useful.
8. Sneak a Peek
Hover your mouse over Outlook's navigation buttons/options to grab a quick glance at your schedule, an appointment, or details about someone you're emailing while minimizing the need to switch tabs.
9. People Card
The new People Card automatically consolidates contact information from numerous sources and displays their latest social activity from Facebook and LinkedIn. You can quickly see contact information and reach out to contacts directly from the Inbox and anywhere in Outlook 2013. From the card, you can schedule a meeting, send an instant message, or give them a call, making it a one-stop shop for all communication.
10. Weather Bar
The Weather Bar addition to the Calendar view displays the current weather and forecast for a key location without leaving Outlook.
Conclusion
With features that make your day to day work easier, there's a lot to like about the new Microsoft Outlook 2013. While it packs in quite a few updates, you should have no trouble getting accustomed to it because most of the menus, options, and tools behave like earlier versions of Outlook. You'll soon discover Outlook is more flexible than ever, allowing you to work more productively, and from just about anywhere.
Discover more Outlook shortcuts, tips and tricks here.
By Dawn Bjork, MCT, The Software Pro®
Microsoft Certified Trainer, Technology Speaker, Software Consultant