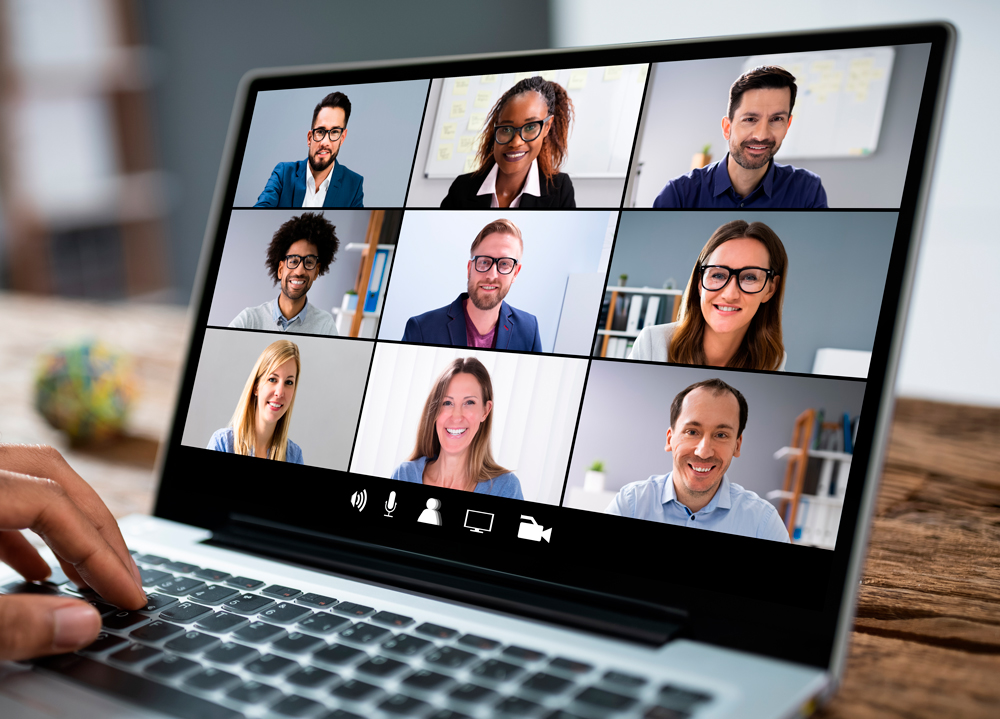 The use of Zoom and other virtual communications has soared in the past few years in the wake of restrictions due to COVID-19 and the sudden growth in working from home. At the end of April 2020, Zoom shared that it has surpassed 300 million daily Zoom meeting participants. That's up 50 percent from the 200 million daily users the company reported earlier in April and a huge jump from the 10 million daily participants back in December 2019.*
Note: This post was originally shared in April 2020, with updates added in 2022.
As you're likely one of these Zoom users and attending your share of business Zoom meetings and webinars (along with virtual birthday parties, Happy Hour gatherings, and other social events), try these handy PC-based keyboard Zoom shortcuts to improve your virtual experiences:
Start/stop video: [Alt] + V
Mute/unmute audio: [Alt] + A
To temporarily mute/unmute, press and hold down [Spacebar]
Move focus to Zoom's meeting controls: [Ctrl] + [Alt] + [Shift]
Enter or exit Full Screen: [Alt] + F
Display/hide the in-meeting chat panel: [Alt] + H
Display/hide the participants panel: [Alt] + U
Switch to the active Speaker View in a video meeting: [Alt] + [F1]
Switch to the Gallery View in a video meeting: [Alt] + [F2]
View the previous 25 video streams in the Gallery View: [Page Up]
View the next 25 video streams in the Gallery View: [Page Down]
And discover 15 more handy Zoom shortcuts for virtual meetings.
Zoom is one of a number of virtual tools available for virtual learning. Other options include Microsoft Teams, WebEx, Adobe Connect, and GoToMeeting (GoToWebinar). How would your company, agency, or association benefit from improving their software skills? Let's create a customized virtual learning program to help your team be more productive with the key applications you're using every day. Contact me and let me know how I can help create a great learning experience!
P.S. Although I've been teaching virtually for more than 14 years, I'm pleased to share I earned my Certified Virtual Presenter (CVP) certification. This credential certifies I have the tools, environment, and skills to perform a quality remote presentation using live video. And I'm currently the ONLY Certified Virtual Presenter who is also a Microsoft Certified Trainer (MCT)! Plus, I'm the only female Certified Speaking Professional (CSP) who is also an MCT.
* Microsoft Teams is also a significant virtual application with more than 115 million daily users as of October 2020. Although there is an important distinction between "daily meeting participants" vs. "daily users," that's a different conversation for the tech blogs to dissect.
© Dawn Bjork, MCT, MOSM, CSP®, CVP, The Software Pro®
Microsoft Certified Trainer, Certified Speaking Professional, Certified Virtual Presenter