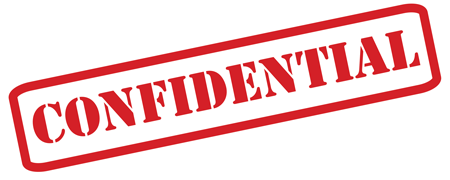 Many Microsoft Word documents are a work in progress requiring multiple reviewers and edits before they are final. What if you want to more clearly indicate whether a file is a draft or confidential? Would it be a neat look to add your company logo as a background image to each page in a Word document? Whether you want to add text or an image, the solution is to insert a watermark in Word.
Adding background text or even an image is easy with the watermark feature in Microsoft Word. Word even includes a gallery of ready-made watermarks, or you can create your own custom watermark. It's also simple to add a background color or picture to your document.
Create a Watermark
To insert a watermark in Word:
In Microsoft Word, select the Design tab.
Choose Watermark (in the Page Background group).
Select from a group of common options, including CONFIDENTIAL, DRAFT, URGENT, or pick Custom Watermark to add a graphic or your own customized text watermark. Word also includes the option to download additional watermarks from the Microsoft Office website.
Next, pick a picture or text watermark and then build your custom watermark from the choices in the dialog box. Your options include formatting text, font, color, and even the direction of the text (diagonal or horizontal).
Experiment with the Washout (picture watermark) or Semitransparent (text watermark) options which lighten the watermark to make the text on top easier to read.
For text watermarks, a bold or thick sans-serif (no serif) font such as Arial Bold, Calibri, or Verdana is often more readable than a serif font like Times New Roman or Cambria. Note: Serifs are the flourishes or font "tails" on font characters.
Pick Apply to preview your watermark. Choose OK to add the watermark to your document.
Remove a Watermark
To remove a watermark in a document in Microsoft Word:
Select the Design tab.
Choose Watermark (in the Page Background group).
Select Remove Watermark.
Other Page Effects for Word Documents
To add other page effects to a Microsoft Word document, including gradient effects, a solid color background, or even a picture:
Select the Design tab.
Choose Page Color (in the Page Background group).
Pick either Colors or Fill Effects and select from the available options.
With just a few clicks, you can easily enhance your work in Microsoft Word with watermarks, page backgrounds, and other special effects.
Discover more ways to save time editing and formatting your Word documents at: TheSoftwarePro.com/Word
© Dawn Bjork, MCT, MOSM, CSP®, The Software Pro®
Microsoft Certified Trainer, Productivity Speaker, Certified Speaking Professional